Stonebranch Services
IBM Tivoli Workload Scheduler Replacement
It's time to break free and try our industry redefining Universal Automation Center (UAC). Achieve maximum acceleration and start simplifying the way operational staff define and manage end-to-end business processes. Begin your automation journey by transitioning your legacy TWS jobs, TWS mainframe or Tivoli workload scheduler, over to a modern, dynamic IT automation platform. Replace IBM Tivoli Workload Scheduler to free up your potential
Automation is a journey. Every journey starts with a first step and a very carefully thought out plan. Hence, IT automation is a strategic enabler for any kind of digital transformation. This has been our business since 1999. A key step for positioning in a world of digital business is to replace IBM Tivoli Workload Scheduler solution. TWS, formerly known as OPC or Tivoli workload scheduler, is a "legacy" workload automation or batch job scheduling engine that is on the market for the last 30 years. Modern applications of the 21st century are not really covered by IBM TWS or the Tivoli workload scheduler,
the distributed system component of IBM mainframe scheduling. With many successful conversions, form TWS mainframe or Tivoli workload scheduler to Universal Automation Center under our belt, we can guarantee a smooth, risk-mitigated commercially attractive & successful transition from any of the TWS scheduling solutions. While IBM mainframe TWS and Tivoli workload scheduler requires a high level of expertise & end up in vendor lock-in, UAC will enable your teams with an intuitive, easy-to-use, graphical workload automation engine. Free up your potential!
Replace IBM Tivoli Workload Scheduler and Optimize Your Automation with UAC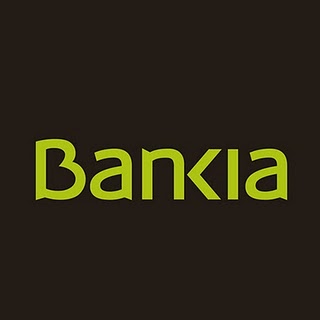 With the very fast deployment and the seamless integration, we avoided significant costs, time and resources. Moreover, Stonebranch's technology delivers a unified strategy for all our file transfers and enables centralized management and orchestration of all our processes and data movements.

Eugenio Gallego Martíne, Director Operations, Core Infrastructure Management, Bankia S.A.
Bankia Improves Workload Automation Environment
Bankia, is a leading and most profitable Spanish financial institution created in January 2011 from the integration of seven savings banks (Cajas), headquartered in Madrid, Spain. With a team of more than 13,000 professionals, Bankia focuses on providing efficient, high-quality services to individuals and businesses, especially SMEs and self-employed.
Bankia IT team was facing cross-platform difficulties across various environments including z/OS, AIX, Linux, Windows and Solaris, and challenges in handling and managing processes with the IBM Tivoli agent technology. Therefore the IT team decided to evaluate alternatives that enable cross-platform business processing and perform managed file transfer between all platforms.
The operations team selected Stonebranch's Universal Automation Center and Universal Data Mover to replace IBM Tivoli Workload Scheduler based on simplification, enhanced QoS and efficiency. Universal Agent takes process automation to the next level by providing a truly universal technology that can be used with any of the marketed scheduling products. and also enables organizations to maximize scheduling investments and control costs without adding risk.
Bankia today uses Stonebranch Universal Agent to run tasks in multiple environments including z/OS, AIX, Linux, Windows and Solaris platforms. The same applies to cross-platform managed file transfer jobs now handled by Universal Data Mover.
Transition Roadmap - The Seven Steps
1. Initiate and Setup
Project definition and implementation of the architecture
2. Analyze
Transition and definition of the change process, identification of adoptions
3. Pilot Transition
Transition process implemented, test and approval criteria define
4. Workload Transition
Data transition completed, workload-ready for inspection and testing
5. Validation
All defined and transitioned data inspected and approved, ready for cut-over
6. Cut-over and go-live
The existing solution is replaced, the universal command is live
7. Project Closure
Smooth transition accomplished, successful project closure
Start Your Dynamic Automation Initiative Now
With a Free Trial of Your Choice