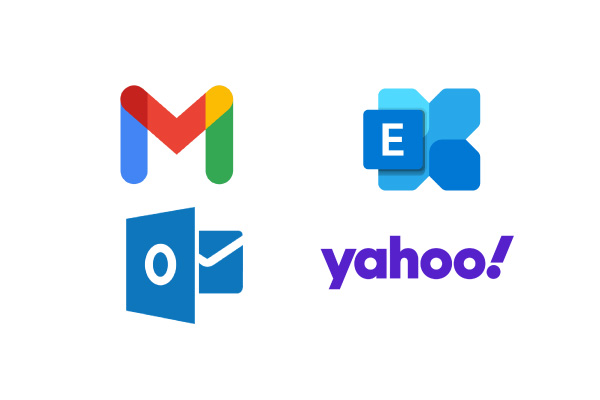 E-Mail: SMTP and IMAP Integration
This integration is for any email provider that uses SMTP and IMAP, including email vendors like Outlook.com, Microsoft Exchange, and Gmail. This integration allows sending and retrieve E-Mails and E-Mail attachments. It also provides the functionality to download mail attachments to a mail folder. This Integration is beneficial for Stonebranch SaaS customers, accessing the Universal Controller in the Stonebranch AWS Cloud and having their Universal Agents deployed in their own datacenter. As the Integration is triggered from the Universal Agent, no additional firewall ports would need to be opened. Key Features Some details about Universal Tasks to send and retrieve E-Mails and E-Mail attachments. Main functionalities: Send an E-Mail with or without attachments Use Universal Controller Variables Retrieve an E-Mail based on filter criteria like From, To, sender, subject, body content … Move an E-Mail to a Mail folder after downloading it to a configured folder Delete an E-Mail after downloading it to a configured folder
Google BigQuery: Schedule, Trigger, Monitor, and Orchestrate Operations
This integration allows users to schedule, trigger, monitor, and orchestrate the Google BigQuery process directly from the Universal Controller. Key Features: Users can perform the below Google BigQuery operations: BigQuery SQL. List dataset. List tables in a dataset. View job information. Create a dataset. Load local file to a table. Load cloud storage data to a table. Export table data. Additional Info: This task uses Python google-cloud-bigquery and google-auth modules to make REST API calls to Google BigQuery. This task will use the GCP project ID, BigQuery SQL or schema, dataset ID, job ID, location, table ID, cloud storage URI, source file format as parameters of BigQuery function and GCP KeyFile (API KEY) of service account for authenticating the REST API calls to Google BigQuery.
Inter-Cloud Data Transfer
Stream data from one object store to another without intermediate storage.The Inter-Cloud Data Transfer integration allows users to transfer data to, from, and between any of the major private and public cloud providers like AWS, Google Cloud, and Microsoft Azure. It also supports the transfer of data to and from a Hadoop Distributed File System (HDFS) and to major cloud applications like OneDrive and SharePoint. Integrations within this solution package include: AWS S3. Google Cloud. SharePoint. Dropbox. OneDrive. Hadoop HDFS. Key Features: Transfer data to, from, and between any cloud provider. Transfer between any major storage applications like SharePoint or Dropbox. Transfer data to and from a Hadoop HDFS. Stream data from one object store to another – no intermediate storage. Executes quickly if the object stores are in the same region. Preserves always timestamps and verifies checksums. Supports encryption, caching, compression, and chunking. Supports regular expressions based on include/exclude filter rules. Supported actions are: List objects, list directory. Copy/move. Remove object/object store. Perform dry-runs. Monitor object. Copy URL.